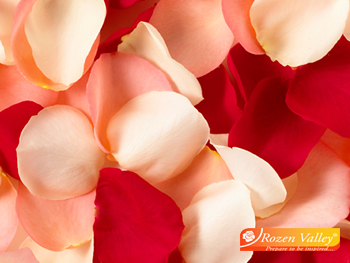 Rose Petals Package:
Each bag contains the petals from four roses. Ecuadorean roses have very many and very large petals, so it works out to ca 150 petals per bag. For weddings, spa's, hotels, honeymoon etc.


Edible Roses Package:
Packaging: Washed and packed in re-sealable bags of 100 grammes (3.5 oz.) ready to eat. Great for hotel buffet, luxury dining, decorate dishes etc.